Certification 01
Certificazione 02
Certificazione 03
Certificazione 04
Certificazione 02
Il Terminale Lamellare; Vega; Antares ; Aspiratore Eolico; Elementi ; Venezia; Troncodicono, sono stati esaminati e risultano conformi ai requisiti della norma di legge EN 1856-1
Technical compliance report : 400052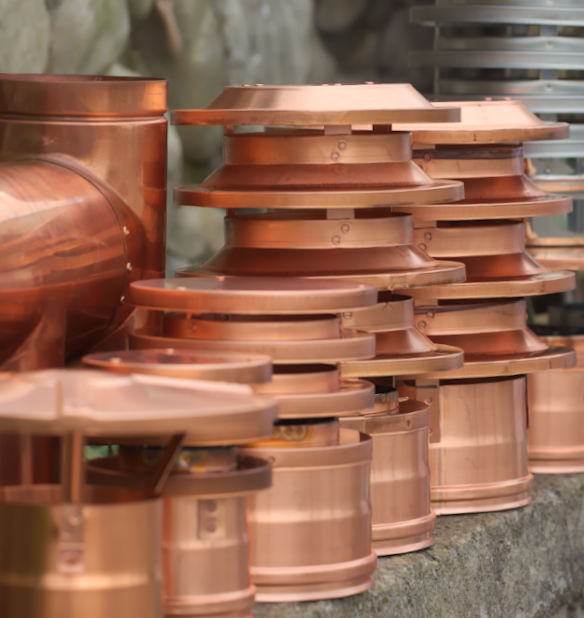 LEGGE UNI 7129:2001
Chimney cap: A chimney cap is generally placed on top of a single chimney flue or a collective ramified flue to facilitate the dispersion of combustion fumes.
It should satisfy the following requisites:

- have an outlet with section no less than double that of the flue or collective ramified flue onto which it is fitted;
- be in perfect conformity with the flue to prevent penetration by rain or snow;
- be constructed in such a way that combustion products are readily dispersed whatever the direction or inclination of the wind.
The outlet quota (where by 'outlet quota' we mean the outlet corresponding to the top of the chimney/chimney flue, before the eventual attachment of a chimney cap) must be out of the so-called reflux zone to avoid the formation of down-pressure which would impede the free dispersion of combustion products into the atmosphere. It is therefore necessary that the minimum height measurements indicated in the mounting instructions be respected.